The Old Courts and Yards of Norwich - AVAILABLE NOW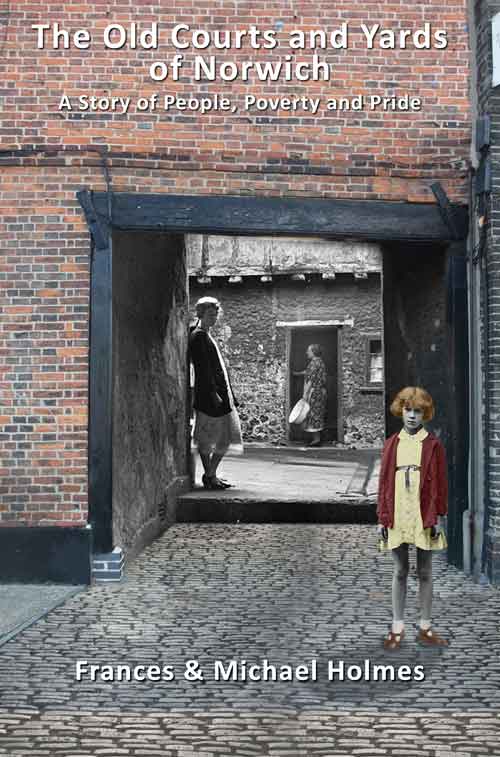 For some the old courts and yards were the worst hell-holes in Norwich and needed to be razed to the ground. For others they contained historic buildings and vibrant neighbourhoods which should have been preserved. Who was right?
At the turn of the 20th century more than 10% of Norwich's population lived in the old courts and yards. Where were they located? What happened to them? Where did the people move when they were demolished? Should they have been preserved? What was it really like to live there?
Combining contemporary reports, newspaper articles and most importantly the views and memories of people who lived in Norwich in the 1930s, this book tells the fascinating history of the old courts and yards. It is an account which is about so much more than bricks and mortar, it is also the story of the communities and individuals who called them home.

Price £12.00 including postage and packing in the UK and N.I. (Please email for non-UK postage costs)
Purchase online sucurely using Paypal

We are sometimes asked to post to Astralia and the US. We are happy to send by airmail (takes about 1 week) but as it is expensive we charge £10. For postage world wide please click button below to ADD £10 for world wide postage.